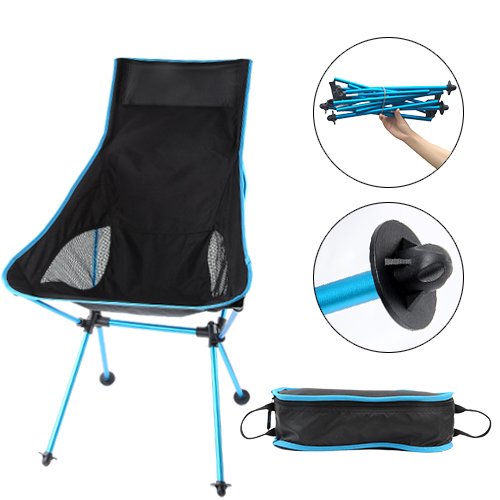 Name:FC-526
Details:
Version: Without Pillow
Weight: 1.8pounds
Size:
Folding Chair: 25.6 * 13.8 * 21.7 inches(L*H*W)
Storage Pouch: 14.6 * 3.9 * 3.9 inches(L*H*W)

Set-up Procedure
1. Open the holders .The pipe must be fully inserted into the plastic parts.
2.Set up the chair surface , First put two holes above the chair and then set up the surface under the chair.